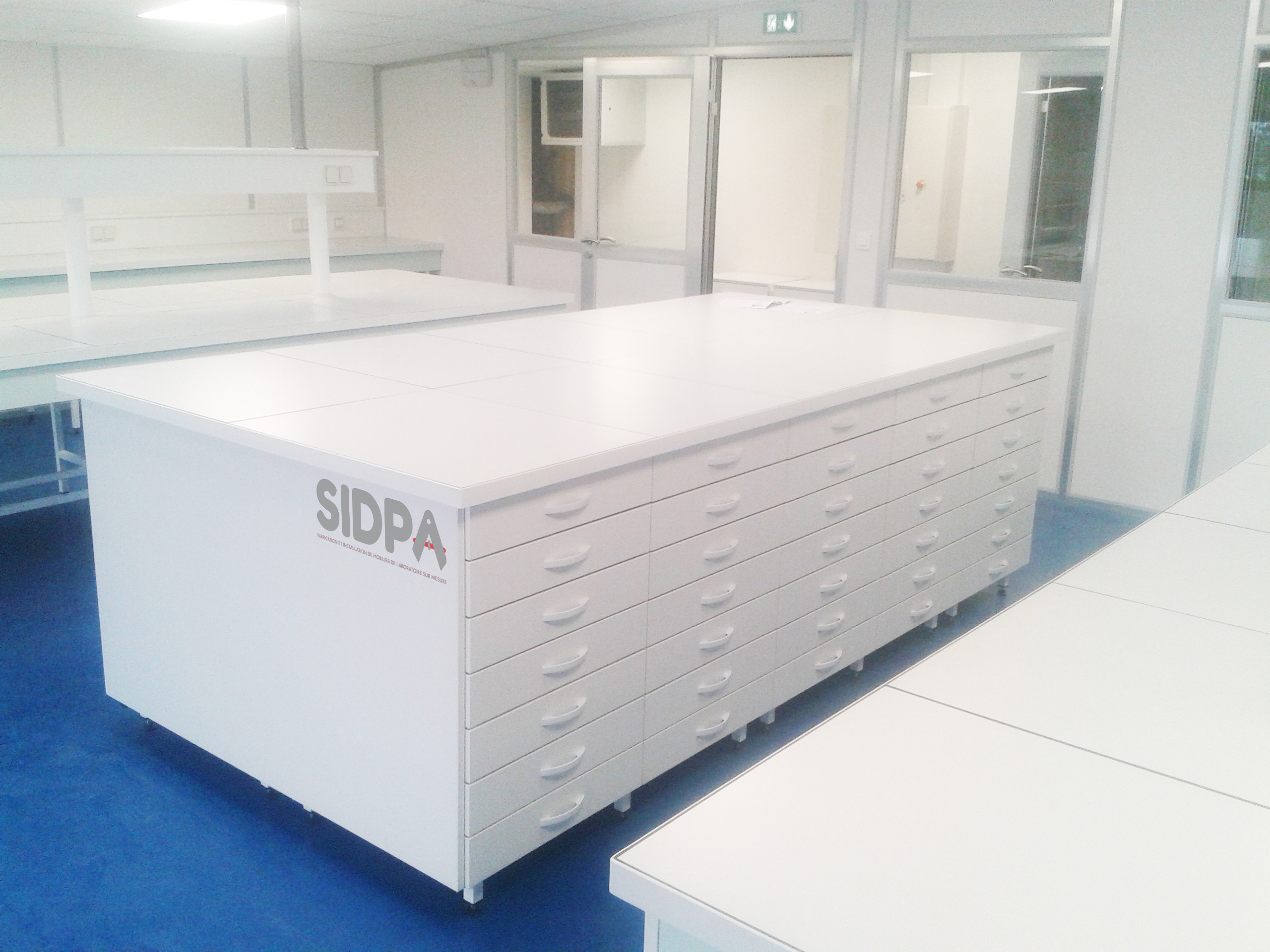 SIDPA France offers a wide range of laboratory furniture, either standard or according to specifications(shape, look, colour etc.) that can be adapted to all types of infrastructure:
– Suspended unit
– Mobile unit under workbench
– Support stand
– Special unit
– Ordinary or ventilated cupboard
– We can work to your specifications
SIDPA France works to high standards, using only water-repellent wood materials…
Description of furniture :
> Case : in19mm thick white melamine. Assembly using eccentrics, dowels and glue (no visible screws)
> Front : in 19mm thick white melamine with 2mm thick PVC edge
> Metal-sided : drawer with 10mm melamine base
> 4 X 85 mm diameter caster wheels, 2 with brake.
We ensure an after sales service within 48 hours to 2 weeks, depending on the gravity of the problem.
This service is free when the product is under guarantee.
No products were found matching your selection.