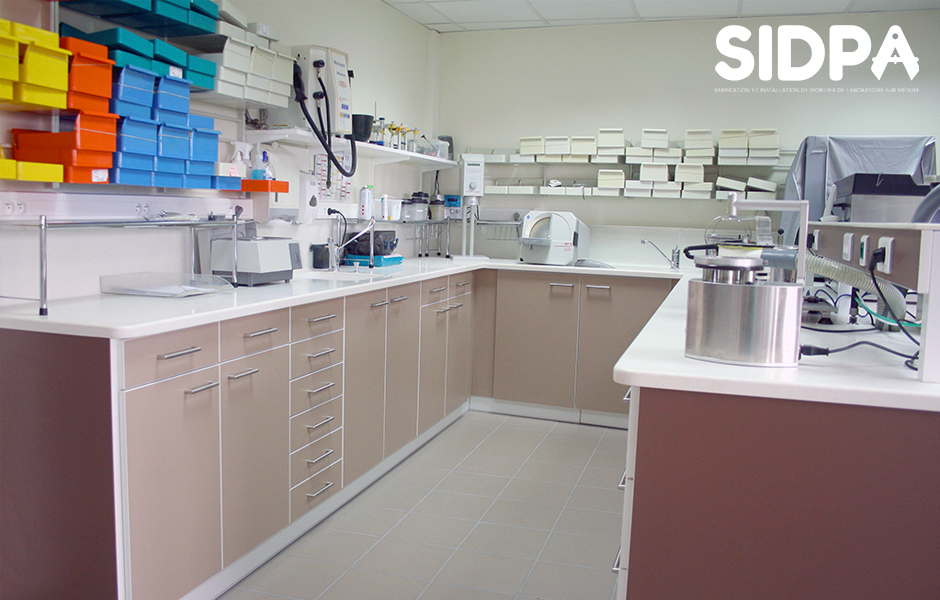 We offer a wide range of high quality equipment. We offer a good choice of standard sinks and can also make to your specifications…
Sinks
Enamel stoneware sinks, 5 sizes in the laboratory range
Polypropylene sinks, 5 different sizes. Possible assembly with retention tank.
Stainless steel sinks, NS 18/10 quality, 6 different sizes – to be installed on a stainless steel worktop.
We can supply sinks in all sizes, in PVC, PPH or stainless steel with or without overflow.
Special sinks, non standard, all sizes, made to measure by us.
Taps
NF D 18201 standard Laboratory taps with nylon resin coating, labelled according to the AFNOR system (base and head in standard colours).
Taps for cold water, hot water, distilled water, inflammable gas, compressed gas, vacuous etc. Fixed on the workbench or in the back panel, with direct or remote control (knee, elbow, foot, electronic etc.).
Electricity
IP 44 electric sockets.7 plexo type sockets from renowned suppliers Legrand, Tri, Tetra, ADF (others on request)
Other
Retention tanks, recycling tanks, anti-vibration tables (AVT)
We ensure an after sales service within 48 hours to 2 weeks, depending on the gravity of the problem.
This service is free when the product is under guarantee.